About Us
Our Mission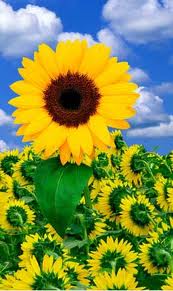 Illuminating Thoughts for Growing Minds. We are committed to provide safe, secure, respectful and stimulating Montessori learning environment that allows our students to explore their unique and dynamic potentials and prepare themselves for future.
Our Belief
Our belief is that all children have a dynamic inner desire to explore and earn about disciplined and interactive environment. We want our students to develop intellectual abilities by encouraging them to participate in all activities. We want our students to set their aims higher than the skies and deeper than the oceans.

At Shining Pearls Montessori we tailor the environment for a better understanding of the outer world. We want to inculcate mental and physical skills in our students so that they are able to compete efficiently.
Our Team
At Shining Pearls Montessori we offer an excellent educational team with expertise in Montessori
education methods and skilled at collaborating with families to meet each child's individual needs. We provide quality education to our students as we have excellent faculty.

We have teachers who play the role of a mother and a mentor. They work with the students in a friendly atmosphere and promote independent learning.We will encourage students to develop leadership qualities as well excel in their academic studies.